Contact Me
From interpreting medical jargon to preparing you for court, the services I provide can give any attorney the medical edge. Nowhere else can an attorney find this level of cost-effective expertise for reviewing medical records or interpreting the terminology and subtleties of healthcare and hospital administration.
Address
4674 Laramie Circle
North Port, FL 34286
Phone
Phone: (603) 325-2258
Fax: (603) 413-4687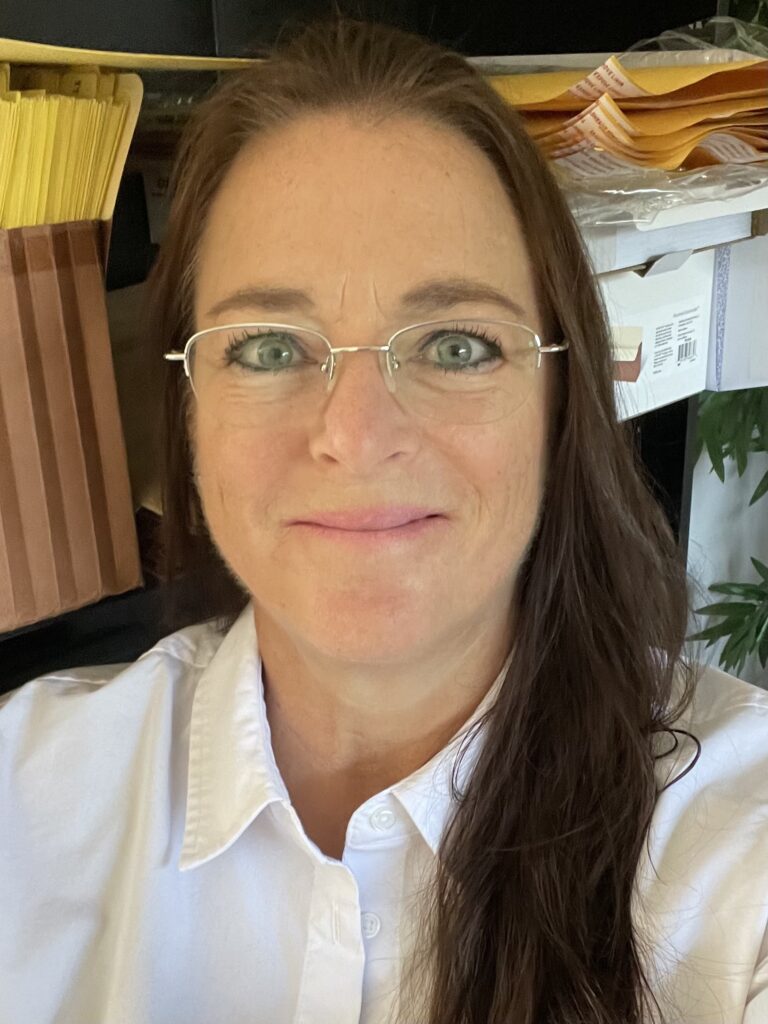 Professional Summary
A registered nurse who is multi-faceted, efficient & reliable with 33+ years of experience providing quality, patient-centered care in hospitals and private office settings. Qualities include reliability, good organizational skills, critical thinker, team player and ability to work through difficult/stressful situations. Diversified skill sets include med/surg, oncology, and rehabilitation, as well as pediatrics, gastroenterology, internal and family medicine. Supervisory and business experience includes in-patient charge nurse & office manager. Caring and reliable person committed to making patients more informed and comfortable during their care.
In my current job as a Legal Nurse Consultant, I am an entrepreneur and know what dedication to your job is. With the extensive research and education, which I provide to the attorneys, I truly believe I have a much greater knowledge base. I know what both good and bad care looks like and will always strive to provide the best care and be the best advocate for my patients.
Skills
Dedicated patient advocate always putting the needs and care of the patient above everything else. Strong oral and written communications, and enjoys educating patients, as well as sharing new knowledge with peers. Superb computer skills that make transitioning to any system easy. An excellent student who loves learning and learns new things quickly. Respected team player who can work as part of a team, yet also can work independently. Expert multitasker and highly organized.
Professional Experience
AAU Medical Legal Consulting/Owner
373 Oak Hill Road
Francestown, NH 03043
2003 to present.
Certified Legal Nurse Consultant
• Review medical records and screen cases for merit; analyze records for deviations for both medical and nursing standards of care
• Organize and summarize medical records; identify additional documents that are vital to the case
• Review and summarize bills to ensure the appropriateness of services    and charges
• Significant medical research, obtain and review literature
• Provide medical education to the attorneys
• Assist in preparing interrogatories, and assist with deposition, mediation, and trial.
Denise Winings, MD – Family Practice
(Doctor is deceased)
50 Nashua Road, Suite 301
Londonderry, NH 03053
2004-2005
Office Manager
• Coordination and supervision of the daily operation of the office
• Management of 7 employees, staff scheduling, employee reviews and employee training
• Often stepped in to assist medical staff with patient care, procedures, and other needs in order to maintain proper and timely patient flow
• Additional responsibilities included billing, insurance referrals and pre-approvals, patient triage & patient scheduling
• Office procedures provided included ECG's, cryotherapy for wart and skin tag removal, suturing, pulmonary function testing, phlebotomy, running CBC's (in the office), urinalysis, glucometry, PT/INR's and strep cultures.
• Assisted with the conversion and training of an EMR system and provided assistance with technical support when needed.
• Identified and corrected deficiencies within the office to ensure OSHA, CLIA and HIPPA compliance.
• Developed numerous forms and educational materials to assist in the daily function of the office.
Cheshire Medical Center – Farnum Rehab Center
580 Court Street
Keene, NH 03431
603-354-5400
2002-2004
Staff RN/Charge Nurse
• Charge nurse approximately 50% of the time – delegating and overseeing the care of the patients on a 22-bed unit.
• Provided guidance and assistance to other staff members to ensure exceptional patient care. Worked well as a team player.
• Provided care of up to 10 patients. Duties include exceptional nursing care, including assessments, care planning, medical treatments, and education of assigned patients.
• Routine medical procedures performed included (but are not limited to) IV insertion and maintenance, medication administration, Foley catheter insertion and maintenance, tracheostomy care, feeding tube care, and monitoring of vital signs.
Peter L. Forssell, MD – Gastroenterology & Internal Medicine
(Doctor is retired)
454 Old Street Road, Suite 202
Peterborough, NH 03458
1994-2002
Office RN/Billing & coding

• Provided patient triage, assessment, education and documentation to ensure exceptional nursing care.
• Performed vital signs, phlebotomies, and injections, with special training in allergy shot administration.
• Assisted the physician with various in-office procedures: flexible sigmoidoscopy, esophageal dilatation, and suturing.
• Responsible for all of the medical insurance processing and investigation, accounts payables and receivable, collections, payroll & reviewing and monitoring of monthly reports.
• I was instrumental in assisting the doctor go from paper claims & billing to using a medical office computer system.
• I developed numerous flow sheets, reports, and teaching aids for the office.
• I assisted the physician with research of the HIPPA regulations and in the development of several intra-office procedures to comply with those regulations.
Monadnock Regional Pediatrics
454 Old Street Road
Peterborough, NH 03458
1992-1994
Office RN

• Provided patient triage, assessment, education, and documentation to ensure exceptional nursing         care.
• Performed vital signs and injections, with special training in allergy shot administration.
• I initiated and maintained the medical staff scheduling.
• I worked directly with the physicians to develop a phone triage policy and procedure manual.
• I wrote a variety of articles for a local family newspaper, in coordination with the office, regarding seasonal illnesses and other educational material.
Cheshire Medical Center – Med/Surg & Oncology
580 Court Street
Keene, NH 03431
1988-1991
Staff RN

• Provided excellent patient care to my assigned patients, including assessments, education, medical treatments, and documentation.
• Routine medical procedures included IV insertion and maintenance, medication administration and monitoring, Foley catheter insertion and monitoring, management of feeding tubes and tracheostomies, chest tubes, ice water lavage, NG tube insertion and I assisted physicians with a variety of bed-side procedures, such as central line insertion and paracentesis.
• When called upon, I acted as charge nurse, overseeing the care of all our patients. That included delegating, overseeing, and supervising the medical staff for that shift.
• I assisted the hospital with the development and implementation of new documentation procedures during the accreditation process and was a committee member for the development of the first computerized care plans.
• I was instrumental in starting up the first Oncology Unit at the hospital and was a member of the "Nurse Oncology Group."
Education
• Hawthorne College, Antrim, NH [1984-1985]
Major: Accounting – completed 1 year; No degree
• New Hampshire Technical Institute, Concord, NH [1986-1988]
Degree: Associates of Science in Nursing
Active NH/Compact license: #033544-21
• Vickie Milazzo Institute, Houston, TX [2003]
Certification: Certified Legal Nurse Consultant (CLNC®)
Special Awards: 2007 NACLNC® award recipient for the "Best Case Report."
• Southern New Hampshire University Nashua, NH [Current – 4.0 GPA]
Major: Bachelors Healthcare Management
Volunteering Experience
• Wood Bank – I volunteer splitting and stacking wood for individuals who are struggling with heating expenses.
• NHMMRS [NH Metropolitan Medical Response Services] – I became a volunteer for the State of NH shortly after the COVID pandemic hit. I worked many hours performing COVID testing at drive through sites and within various nursing facilities. I also spent many hours providing the vaccine to individuals at various facilities and drive-through sites.
References supplied upon request
Already know what you want? Get a quote for your project!